I'd like to apologize for being missing in action for so long. I had been at a stand still for so long, and even though I have ideas rattling around in my brain all the time for my blog, I haven't felt like blogging. In fact, I've almost dreaded it.
You see, I love to share the good stuff. When I'm kicking butt, moving right along, making great headway in life it seems like life is so sun-shiney and good.that I can radiate rainbows from my derriere, Who wouldn't want to share all that energy and positivity?
On the other hand, when I'm being what I deem "mediocre", I slip silently away hoping to not be seen or heard, wanting to fade into the woodwork. I do not like BEING blah, so I really don't like TALKING about being blah. Still, BLAH is a part of the human condition and I need to share the whole process, not just the bits and pieces that make me look best. :)
For now, I'll post a couple of new before/after pics. I have been back on track for a little while now and am just about the same weight I was in June. I consider that a victory considering in the past I'd gain back everything I lost and then some. This time it's different. This time nothing is going to keep me from living the life I can have - being healthy, fit, and happy.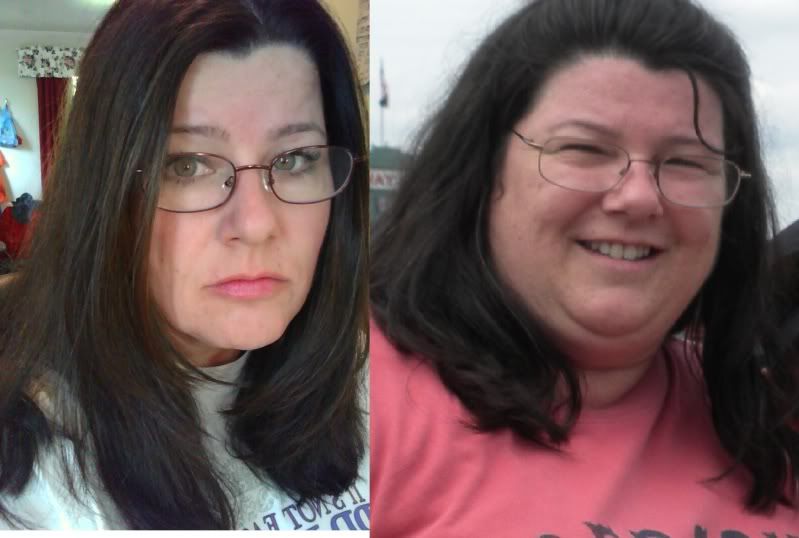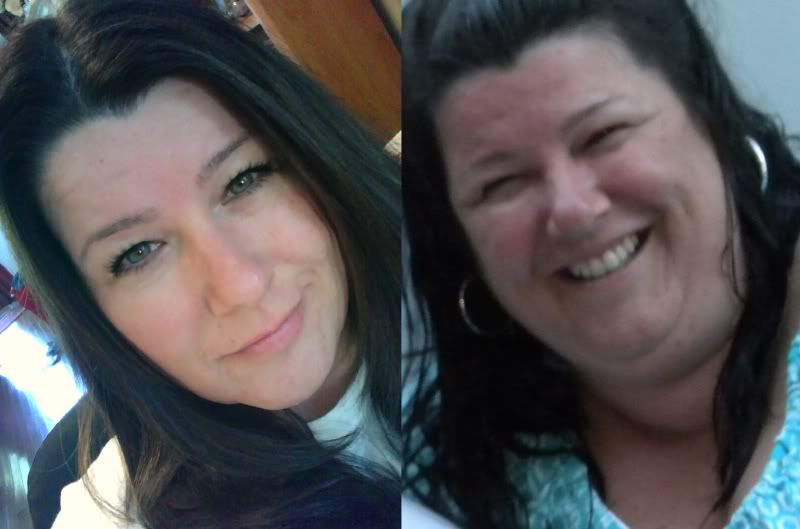 I have a lot to say...about personal trainers, about making worthy realistic goals, and next right choices.
Blogging is a next right choice, even if it seems like a chore lately. What it does is keep me accountable, and for some reason, people like me...we need that. :-)